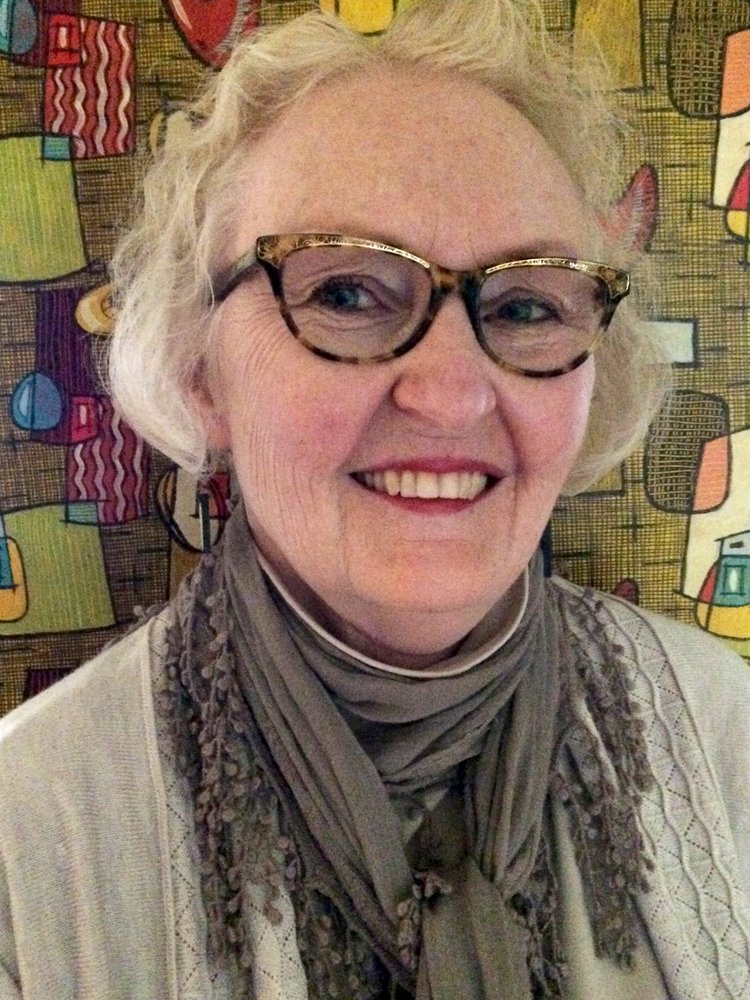 An Artist's Story
My art is a retrospective assemblage of my working experience as a clothing and textile designer, fashion illustrator, ceramic artist, and high school art teacher. Looking back at the progression of my artistic life until my retirement, I grew fascinated with how I could combine past, present and future into one art form. Artistically, this integration of different mediums has been transformative.
Rande Lisle Anderson was born in Seattle, WA in 1951. She was born into art; her mother is a professional fine artist (still living at 96). Her family moved to California when she was four. At twelve years old she decided to be a fashion illustrator, she also became fascinated with clothing design and prints, (textile designing). School was not easy for her because of her dyslexia, a learning disability not labeled or diagnosed while she attended public school. With sheer determination, and intense study she graduated from Santa Monica High School with honors and won the 1st place art student scholarship in 1970. She attended Art Center College of Design in Los Angeles majoring in fashion illustration in 1971. She took evening courses at UCLA's fashion extension program to learn clothing design, pattern making and textile designing. While attending college she entered the Mademoiselle Magazine guest editor contest and won. She was the guest editorial art director and was sent to New York and Paris, France in 1973.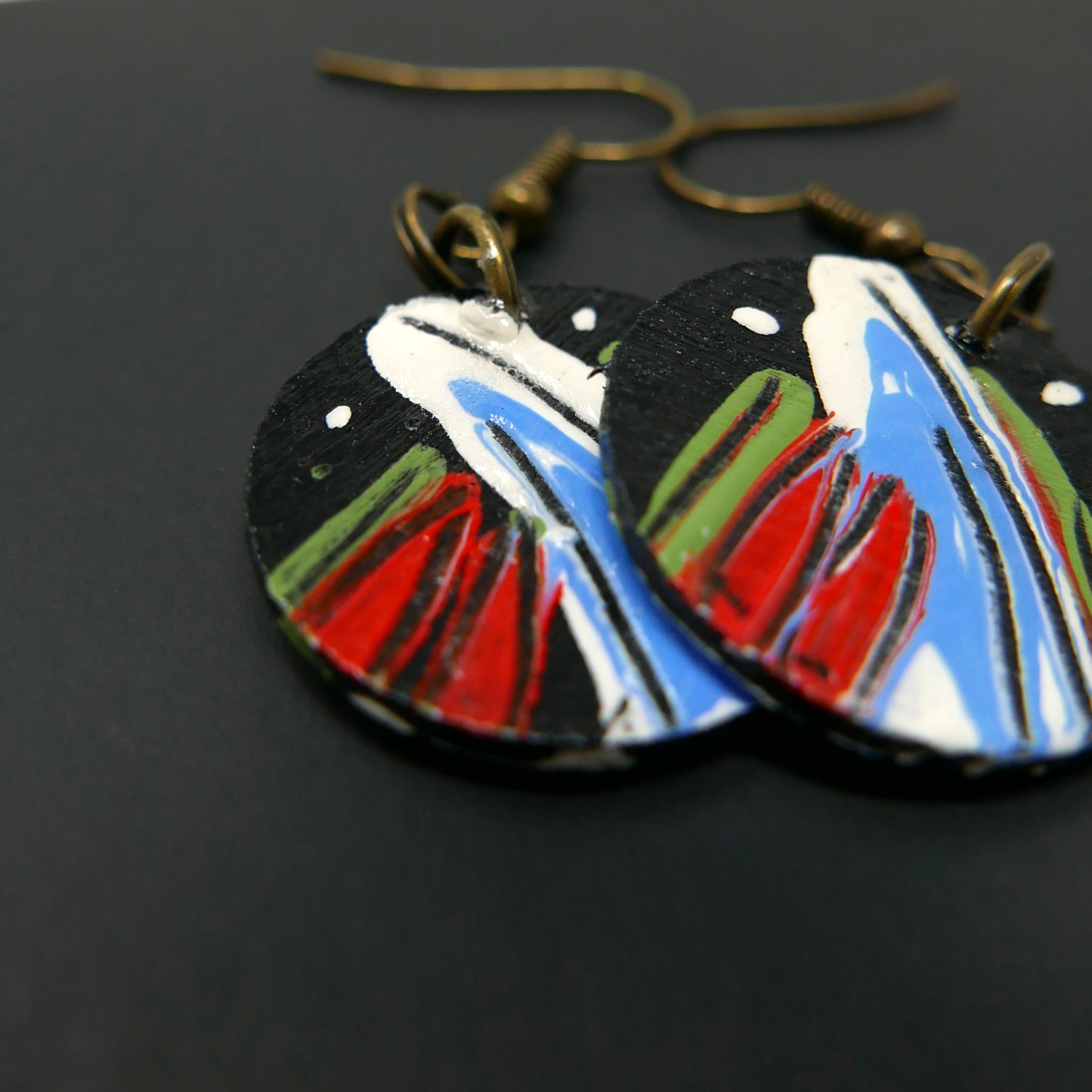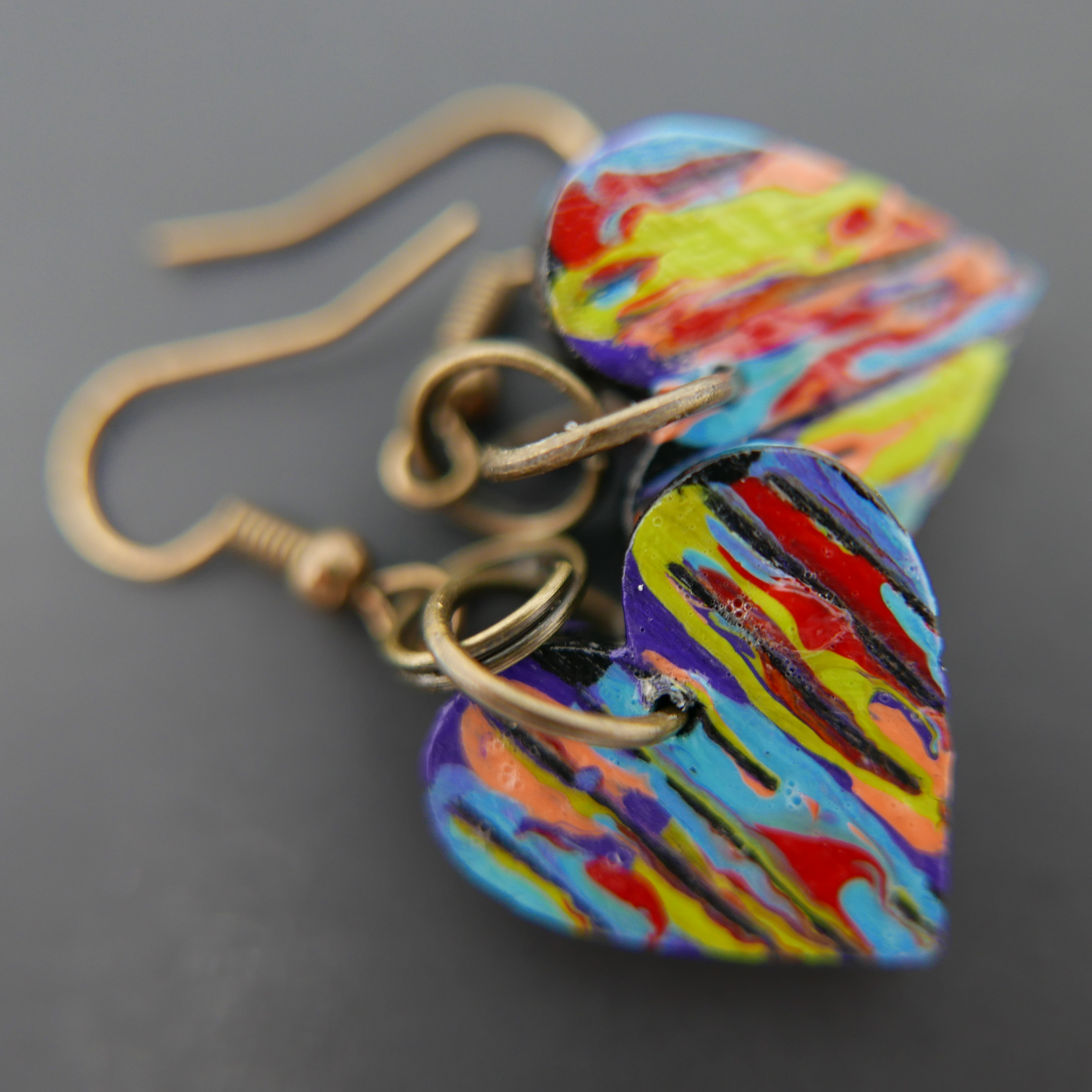 Designed and Handmade In House
She got her first clothing design job at The Dorsey Company in Escondido, CA designing infants wear in 1975. Other clothing design positions followed as well as opportunities to create graphics, fashion illustrations and textile designs for employers in the garment industry. She worked for Nike as a t-shirt & accessories designer from 1983-1984. Her first husband died of cancer in 1984; with him she had a son, who was four years old at the time.
She continued working in the garment business in Seattle, WA until economic hard times hit in the early 1990's. After her last clothing design job at Jay Jacobs (they soon went out of business) she decided to return to school and get her teaching certificate. Once this decision was made doors magically opened for her, money appeared in grants, gifts and scholarships; she knew this was what she was supposed to do. A few weeks before she graduated from Seattle Pacific University in 1992 she was hired to teach art at North Kitsap High School in Poulsbo, WA. Eventually she taught mostly pottery which she loved. Teaching was very challenging, but rewarding on many levels. It was an opportunity to make a difference in students' lives, not only in awakening the love of creating art, but really helping students in need.
She started to exhibit in 1994 winning a 2rd & 3rd place sculpture awards at the North Kitsap Arts & Crafts Fair. In 1998 she had a sculpture in the ANA 27 exhibit at the Holter Art Museum in Helena, Montana. She was also commissioned to create a ceramic clock It's Time to Read for the remodel of the Poulsbo Library, in Poulsbo, WA. She has created exclusively designed chocolate pots for "Copperleaf" a 5-star restaurant at Cedarbrook Lodge in Seattle from 2010-2016.
In 2016 she retired from North Kitsap High School after 24 years of teaching with her plan to teach pottery in her studio to adults during retirement. Unexpected physical injuries ended her ceramic career. All her years creating ceramic art is not a total loss, her current work on canvas has a tactile surface; texture can be seen and felt. She finds herself treating her canvases not as cloth but as clay, incising and building up surfaces in subtle 3-D effects. Her paintings are reflective of her spiritual, physical and emotional growth. She has traveled back to her younger days, when fashion illustration and textile design held her interest and passion. Her blending past and present is an artistic opportunity to create something new. Some may view her work as decorative, perhaps, but she finds it more transformative. In Spring/Summer of 2019 she had an art exhibit of her newest work at the Village Green in Kingston, WA.